Jean-Claude Vignoli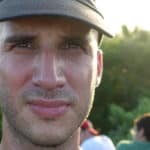 After several years in Africa, I am currently traveling Latin America, residing among several indigenous peoples, such as the Bri-bris in Costa Rica, the Kogis in Colombia, the Qeros in Peru. I am passionate about archeology and ancient arts, but don't mind trying to understand quantum physics or modern art. I like literature and philosophy, love cinema that makes people dream intelligently. I love the present and the past, because the future concerns us all.
Today, I am a freelance journalist (2020-), helping sometimes marginalized communities to make their voice heard. I am also an international consultant on physical security (2023-), helping activists to pursue their goals without risk. I have a master's degree in international relations from the Graduate institute (2001-2005), I am the former director of programmes of UPR Info (2008-2017), an international human rights NGO that I co-founded. I was also national manager at EAGLE (an NGO fighting against trafficking in protected animals, 2017-2019). In this role, I was in charge of infiltrating criminal networks to put an end to their illegal activities. I was member of the Committee of the Green party of Geneva (2011-2012), in Switzerland. As a volunteer journalist and activist for Amnesty International's Swiss chapter (2010-2013), I organized many activities to denounce the death penalty and torture all over the world. Finally, I am the author of Pour une poignée d'ivoire (2023), a book sharing my experience in wildlife counter-trafficking in Africa.
I honor the ethical and practical fights, that is to say those for which my action can make a difference for the most disadvantaged, be they humans or animals.
Selection of publications:
Pour une poignée d'ivoire (Book, Editions Favre, 2023)
La balle aux prisonniers, un ONG peu commune (sport and human rights, Echo Magazine, 2022, pdf)
Les cholitas luchadoras (sport and culture, Le Temps, 2021)
Les missions jésuites du Paraguay, une utopie? (Culture, histoire, Echo Magazine, 2021)
Les autochtones marchent pour le respect de leurs terres en Bolivie (Interview, indigenous people, Ikewan 2021)
Daniel Chappuis, un viticulteur suisse entré dans la légende en Bolivie (Portrait, Echo Magazine, 2021, pdf)
Caral, 5000 ans d'histoire en péril à cause de Covid-19 (Archaeology, Heidi.news, 2021, pdf)
Eva Copa, le nouvel espoir d'El Alto (Politics, Le Courrier, 2021, pdf)
Les jardins de l'émancipation (Society, Le Courrier, 2021, pdf)
L'enfer doré de l'Altiplano péruvien (Society and environment, Le Courrier, 2020)
Les Kogis, entre tradition et modernité (Indigenous people and environment, Ikewan, 2020)
Le grand dirigeant des Mochicas était… une femme ! (Archeology, L'Echo Magazine, 2020)
L'enseignement du peuple autochtone des Kogis face aux défis climatiques (Indigenous people and environment, Heidi.news, 2019)
The Butterfly Effect – Spreading good practices of UPR implementation (Human rights, UPR Info, 2016)
Des géants décimés pour une poignée d'ivoire, les dessous de la réalité du braconnage (Wildlife, environment, Le Temps, 2015)
Beyond Promises – the impact of the UPR on the ground (Human rights, UPR Info, 2014)
On the Road to Implementation (Human rights, UPR Info, 2012)
Les coulisses du régime Khadafi, interview d'Idris Aboufaied (Human rights, Amnesty International, 2009)
Droits de l'homme à l'UPR; Une France au-dessus de tout soupçon ? (Human rights, Comes4news, 2008)
Russie: "Tout est verrouillé depuis le haut", interview d'Oxana Chelysheva (Human rights, Amnesty International, 2008)
Hyperdémocratie.com – comment nos superdémocraties sont devenues hypermémorielles (Essai, Political sciences, New Technologies, Sociology, 2007)
Les conséquences de la mort de Milosevic (Politics, Agoravox, 2006)
Of tone
This blog mixes genres, topics, and can seem out of sync at times. It is daring to mix the tones, because the risk is not to be taken seriously. I see this as a mistake, the world is complex and separation only makes sense if you bring together what is scattered. My interests are multiple, for the simple reason that life is short. Very short.
Of utilisation
Whether on any topic on the blog, express yourself freely, without fear of censorship.
Do not hesitate to respond much later to an article, to react to words that shocked you, to ask several months (years?) Later for any clarification; rest assured that your message will not go unanswered.
You can also consult a page gathering the articles of best quality, one relating to my critics of cinephile or take a look at the archive page.
For any questions, visit the page where you can contact me.
A RSS feed for the site is available to you.